Click here to add your text.

BORN AGAIN MINISTRIES INTERNATIONAL

"PRESENTS":

BIBLE PILLOWS  FOR MISSIONS

New and Exciting Holiday, Birthday, and Love Gifts!

In support of Missions, Born Again Ministries, are providing individuals, businesses, and churches a chance to support and fund mission trips throughout the World! By giving a gift of just $26.00, you have a chance of funding $12.00 towards a mission trip for "each" Bible Pillow purchase.

Your not just getting a pillow, but your giving and contributing to the great commission to "go into all the world." Please take this time to support our ministry to touch and change the lives of men, women, and children around the world.

SPECIAL PRICE!

3 Pillows / $70.00

SUPPORT the Ministry of MISSIONS!

Charitable Contributions are Tax Deductible. The tax deductible amount of your gift will be reduced by the value of the Bible Pillow.

7 OPTIONS TO CHOOSE FROM:

1) Psalm 23

2) Psalm 91

3) Proverbs 31 (Virtuous Woman)

4) Prayer of Jabez

5) Lord's Prayer

6) 10 Commandments

7) Psalm 1 (Righteous Man)

Pillows come in 5 colors: cream, pink, blue, maroon, green, and now in navy blue

ORDER YOUR PILLOW TODAY!

Born Again Ministries International

PO Box 1054

Sanford, NC 27331

Contact us at our International Office (919) 455-6930

EMail: BAMinistry@aol.com

Check or Money Orders Payable to:

Born Again Ministries International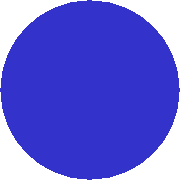 ONLY

$26.00 Each

($12 goes to)    Missions