MISSION

To facilitate the global expansion of the "Great Commission" by impacting the Nations 10/40 Window through Training & Education, Media, Christian Discipleship, Missions and Evangelism, and Global Ministry utreaches. 

Global Impact Media Center Int'l. Touching Nations for Christ, by the Power of Media & Global Ministry Outreach!

Kevin Kemp Ministries Intl.

Pamela Kemp Ministries Intl.

Born Again Ministries Intl.

BAMI - FOCM, GAHC,

GI - FOEM , GAMA, GIMCI

VISION

To establish a global ministry headquarters facility that will house multiple television studio recording sets for both "pre-recorded and live-studio" audience tapings, mass media production rooms, partner and affiliate ministry corporate offices, global boardroom, visual, audio, and written material publication, storage, and shipping, training area and classrooms for school(s) of ministry, education, and christian discipleship, global prayer and worship room and prayer phone call center, hospitality and global partner hosting area, worship services, global partner events, seminars, conferences,  intern program, global missions and evangelism operations and community outreach projects.

Apostle (Dr.) & CEO

Kevin E. Kemp, Sr., D.D.

GIMCI Chief Global

Ambassador

Healing & Televangelist

BAMI-FOCM & GI-FOEM

Intl. Presiding Bishop

ACI School of Ministry

Founder & Chancellor

Overseer & COO

Evang. Pamela R. Kemp

Global Operations General Manager

Televangelist

BAMI-FOCM

Int'l. Women's Dept.

Overseer

GI-FOEM

Int'l. Missions Overseer

ACI School of Ministry

Co-Founder & Instructor

GI Headquarters Mailing: PO Box 35751, Fayetteville, NC 28303 * (910) 491-3493

HEALING & TELEVANGELIST K.E. KEMP, SR., D.D.

Copyright (C) 2017 Global Impact Media Center International, Inc.

  GENERAL INQUIRES EMAIL

   PRAYER REQUEST EMAIL  

GIMC PARTNERS & MEDIA EMAIL  


Become a 'GIP"

"GIP" Platinum Partner $140 monthly seed
    GLOBAL IMPACT

"GI" Impact Partner $87 monthly seed
    PARTNER TODAY

"GF" Faith Partner $40 monthly seed
          Email Us!

"GM" Global Member $ Your Best monthly Seed
or mail to: GIMC, P.O. BOX 35751 Fayetteville NC 28303 or

SOW YOUR GENERAL "GLOBAL SEED" DONATION

   (Donate Link to the Left)

GIMC International, Inc. is a 501(c)3 Non-Profit Religious Organization

Your Global Partnership Donations are Tax Deductible

Thank you for partnering with us according to Matt.18:19 #POA

Click the Global Partner DONATE link below to become a Partner Today!

MEDIA

PRODUCTIONS

"Live Audience" &

"Pre-Recorded" Studio Tapings

Gospel of the Kingdom Discipeship

& Corporate Family Worship

GLOBAL

TRAINING

CENTER

& International

SCHOOL OF

MINISTRY

Ministry Intern Program

LEADERSHIP

&

MINISTRY

MATERIAL

PUBLICATIONS

JOIN ONE OF FOUR LEVELS

"GIP"

PLATINUM

"GI"

IMPACT

"GF"

FAITH

"GM"

MEMBER

GLOBAL

PARTNERSHIP

VISION

SUPPPORT

GLOBAL

MISSIONS

&

EVANGELISTIC

OUTREACHES

GLOBAL

PRAYER LINE

24 Hour

CALL CENTER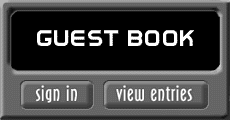 THANK FOR VISITING OUR WEBSITE

PLEASE SIGN OUR GLOBAL GUEST BOOK

GLOBAL IMPACT PARTNERS CONNECT HERE

Global Impact "GIP" Platinum Partner ($1600)

One-Time Annual Seed

Global Impact "GIP" Platinum Partner ($140)

Monthly Seed

Global Impact "GI"

Impact Partner ($87)

Monthly Seed

Global Impact "GF"

Faith Partner ($40)

Monthly Seed

Global Impact "GM"

Member Partner ($Your Best)

Monthly Seed

GlMC INT'L. "GLOBAL SEED"

General Donation

$ ANY SEED AMOUNT HERE

To SOW DIRECT through PAYPAL use email address: globalimpactmediacenter@gmail.com

GLOBAL MINISTRY TEAM RECRUITMENT

BECOME A PART OF OUR USA & INTERNATIONAL STAFF!

SUBMIT YOUR LETTER OF INTEREST, RESUME, OR CV HERE BY EMAIL

Looking for Ministry Mentorship, "GAMA" help is available!

Prayer Warrior VOLUNTEER CARE CALL TAKERS NEEDED

Contact us for Training Openings

1 (910) 491-3493

1 (910) 660-0981

or Toll Free at

1-844-792-GIMC (4462)

WE ARE HIRING KINGDOM MINISTRY VOLUNTEERS

TO SERVE AT THE GIMC

MANY OPENINGS

Contact us for Training Openings

1 (910) 491-3493

Our newest GIMC Ministry Mandate as "Face to Face" Officers & Ambassadors

representing the JMMI "NC" Southern Region lead by our Apostle David E. Taylor

ATTN: All Evangelists and Missionaries called into the ministry,

do you need "Fellowship Connection and Ministry Empowerment"?

Sow a GAMA or GIFOEM Global Outreach

Ministry Seed to help Dr. Kemp build a global evangelistic and missions outreach team and to continue mentoring and being a blessing to leaders around the Globe! Thank you!

CLICK DONATE

OPEN DOMESTIC &

INTERNATIONAL

MINISTRY TEAM

RECRUITMENT

POST!

THE

GLOBAL IMPACT

FELLOWSHIP

OF

EVANGELISTS

and

MISSIONARIES

Fayetteville, North Carolina Community Impact Announcement

COMING SOON "SUMMER 2017"

NEW "GAHC" CHURCH PLANT LAUNCH

We are weeks away from closing on our new Fayetteville, NC

NORTH AMERICA "GLOBAL HEADQUARTERS CAMPUS" Vision