BORN AGAIN MINISTRIES INTERNATIONAL, INC.

Fellowship of Churches & Ministries (BAMI-FOCM)

"Building Leader's for the Kingdom"

Apostle Kevin E. Kemp, Sr., D.D.

Chief Apostle & International Presiding Prelate

"Thus Saith the Lord"

Tuesday, January 24, 2006 @ 8:45 p.m.

To Evangelist K.E. Kemp, Sr.

There is a door God is getting ready to open for you, but when it opens, you must go through quickly, it will not stay open long. The choice to stay or to go will be yours. Whether you stay or go, the way has been made and you will be bless either way. I hear voices crying out that we need you, no one else, it's for you, however, you can't think long about it because it will open and close quickly! It's your choice to go or stay, it will be alright either way, the way has already been made!

Given by Mother Ward, Fairbanks Alaska

"Thus Saith the Lord"

July 2006

To Evangelist K.E. Kemp, Sr.

While cutting the grass with a gas lawnmower at his North Pole Alaska home, Evangelist Kemp heard an audible voice over the sound of the running lawnmower, say "You Will Be a Bishop", Evangelist Kemp stopped walking while the lawnmower engine continued to run and said "Lord, what you say!", he heard a second time in a louder audible voice, "You Will Be a Bishop". Evangelist Kemp turned off the lawnmower and went inside the house to tell his wife Lady Pamela what he heard. Lady Pamela responded with a look of no surprise and said, "I believe that". Evangelist Kemp and Lady Pamela laugh together and agreed that they better not tell "anyone", recalling how Joseph told his brothers the dream and they wanted to kill him!

Spoken directly to Evangelist Kemp from the Voice of the Lord

"Thus Saith the Lord"

Sunday, August 13, 2006 @ 6:30 p.m., Fairbanks Alaska

To Evangelist K.E. Kemp, Sr. and Evangelist Lady Pamela Kemp

Elder Kemp come, the Lord gave me just a small word for you tonight. I don't know what it means. Pamela, I want you to come as well please. Just put your hand in my hand, both of you. The Lord gave me a number for you, and the number is 12 and the Lord said this to me. He said, "Twelve is my number of government," and He said, "I have put you in a place where I have been teaching you what it means to have a foundation of government and leadership." It's been a time when He's been building on a foundation, but that foundation is coming to completion. And the Lord would say, "within 12 months, within 12 months, you're gonna be able to see the beginning of the launching of that for which your hearts have cried out for." Because what He's been doing is a work of preparation in your life. But you're not gonna have to work at it. Your not gonna have to strive after it. You're just gonna look back a year from now and say, look what the Lord has done. It's going to be set upon His government. It's not going to be the government of man. It's not going to be something you've had to figure out. But He's going to put everything into place and He's going to call it good! Hallelujah!

Given by the daughter of R.W. Schambach,

Evangelist Sister Donna Schambach

"The Apostolic Transition"

December 2006, Evangelist Kemp traveled to Afghanistan and started two churches where he lived and pastored for over four years.

July 2007, ordained as BAMI, International Presiding Bishop (11 months later).

June 2008, move to North Carolina to start Phase II of USA Headquarters Church, World Outreach Office, and International Prayer & Worship Facility.

Thus Saith the Lord "You will go to Africa" July 2001, in September 2009 we launched, our Africa IFoC with churches and pastors throughout Nairobi Kenya, Uganda, Congo, Malawi, Zimbabwe, and Liberia.

August 2012, affirmed in the Ministry Office of Apostle by the laying on of hands of the Apostolic Presbytery in accordance with Apostolic Protocol of three (3) other "affirmed" Apostle's & a supporting Bishop having apostolic succession.

International FOCM

Regions

North America FOCM

(NC, AL, MO, TN,

AK, CA, OH)

2006

BAMI-FOCM VISION

We are a Spirit-filled non-denominational Kingdom Building ministry with a heart and anointing to mentor, guide, lead, support, train, develop, and help, men & women called into ministry to fulfill their purpose. God has given us an Apostolic call to the Nations with a mighty anointing of administration, instruction, world-wide evangelism, faith, healing, miracles, and deliverance. With this call, God has also given us an anointing of "Government & Leadership." Our commission is to establish, train, support, disciple, encouage, and influence Pastors, Ministers, Evangelist, Missionaries, Church Leaders, and Servants of God to pursue excellence in ministry, integrity, and accountability towards fulfilling the Great Commission!

We believe that the same anointing that rest upon our ministry will also fall upon those that partner with us and come under our international fellowship covering. This fellowship is extended to both para-church ministries, fellowships, Pastors, Ministers, Evangelist, Missionaries, as well as, established churches and organizations. We ask that you first pray, and "only" then, if you feel God has ordained and directed you to join and partner with us, then please contact us. We already know the Hand of God and His favor is on this ministry, and He has given us a Great International Vision to the Nations. We only desire those men & women that God has called, and appointed to partner with us in this awesome "Kingdom Vision to the World", no more, and no less. Our wish is to fulfill our call, destiny, and purpose to the Body of Christ and for the Heart Beat of God, Souls! If we can help you to do the same, that's icing on the Kingdom cake. No Jonah's Desired!   

OUR STATEMENT OF FAITH

WE BELIEVE THE BIBLE TO BE THE INSPIRED AND ONLY INFALLIBLE WRITTEN WORD OF GOD. WE BELIEVE THAT THERE IS ONE GOD, ETERNALLY EXISTENT IN THREE PERSONS; GOD THE FATHER, GOD THE SON, AND GOD THE HOLY SPIRIT.

WE BELIEVE IN THE BLESSED HOPE, WHICH IS THE RAPTURE OF THE CHURCH OF GOD, WHICH IS IN CHRIST, AT HIS RETURN.

WE BELIEVE THAT THE ONLY MEANS OF BEING CLEANSED FROM SIN, IS THROUGH REPENTANCE, FAITH IN THE PRECIOUS BLOOD OF JESUS CHRIST AND BEING BAPTIZED IN WATER.

WE BELIEVE THAT REGENERATION BY THE HOLY GHOST IS ABSOLUTELY ESSENTIAL FOR PERSONAL SALVATION.

WE BELIEVE THAT THE REDEMPTIVE WORK OF CHRIST ON THE CROSS PROVIDES HEALING FOR THE HUMAN BODY IN ANSWER TO BELIEVING PRAYER.

WE BELIEVE THAT THE BAPTISM IN THE HOLY GHOST, ACCORDING TO   ACTS 2:4, IS GIVEN TO BELIEVERS WHO ASK FOR IT.

WE BELIEVE IN THE SANCTIFYING POWER OF THE HOLY GHOST, BY WHOSE INDWELLING, THE CHRISTIAN IS ENABLED TO LIVE A HOLY AND SEPERATED LIFE IN THIS PRESENT WORLD.

WE BELIEVE IN THE "GREAT COMMISSION," ACCORDING TO MARK 16:15-20, TO GO INTO ALL THE WORLD AND TO PREACH THE GOSPEL. AMEN. ♦

"2006, A YEAR OF APOSTOLIC TRANSITION"

If you feel like God has called you to be apart of our International Fellowship of Churches and Ministries, and you desire ministry covering, leadership, accountability, and love, please contact us for more information or submit an IFOCM application for review and consideration. We want you to succeed in the Lord, we all can use some help! 

God Bless you and your ministry pursuits,

Apostle Kevin E. Kemp, Sr., D.D.

International Presiding Prelate

BAMI-FOCM, Chief Apostle

Click Link below to Download Application and Email Back to bamifocm@gmail.com

This page was last updated: October 23, 2017
FOR OUR BAMI WORLD OUTREACH MINISTRY HOME PAGE

CLICK OK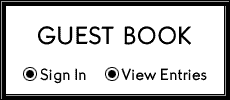 BAMI-FOCM MEMBERSHIP OPTIONS:

General Membership – Available to all ministers in part-time or full-time ministry of the gospel that currently holds license or ordination credentials with another organization or denomination and is applying for BAMI-FOCM membership status, affiliation, and fellowship covering.

License Membership – Available to a minister who is in part-time or full-time ministry and whose ministerial calling and gifts are formally recognized as a licensed minister by the board of BAMI-FOCM and it's fellowship covering.

Ordination Membership – Available to a minister who is currently in part-time or full-time ministry, has or has not received his/her credentials, or would like to upgrade their credentials, and desires to apply for ordination and it's fellowship covering through BAMI-FOCM.

*A full-time minister is defined as one who makes his/her living solely through working in ministry.

Philippines IFOCM

Oct. 2010

Haiti IFOCM

Mar. 2013

Sweden IFOCM

Aug. 2013

Nepal IFOCM 2015

Afghanistan  IFOCM

Dec. 2006